We create your website on the basis of WordPress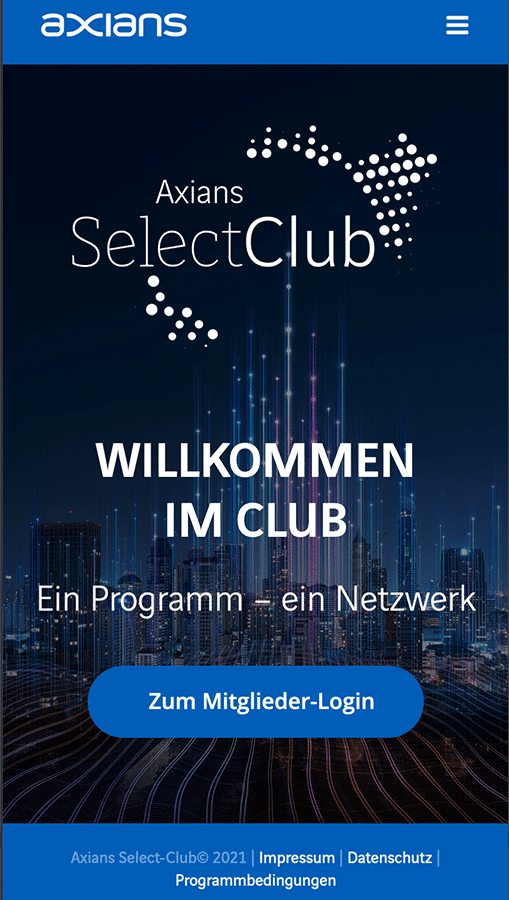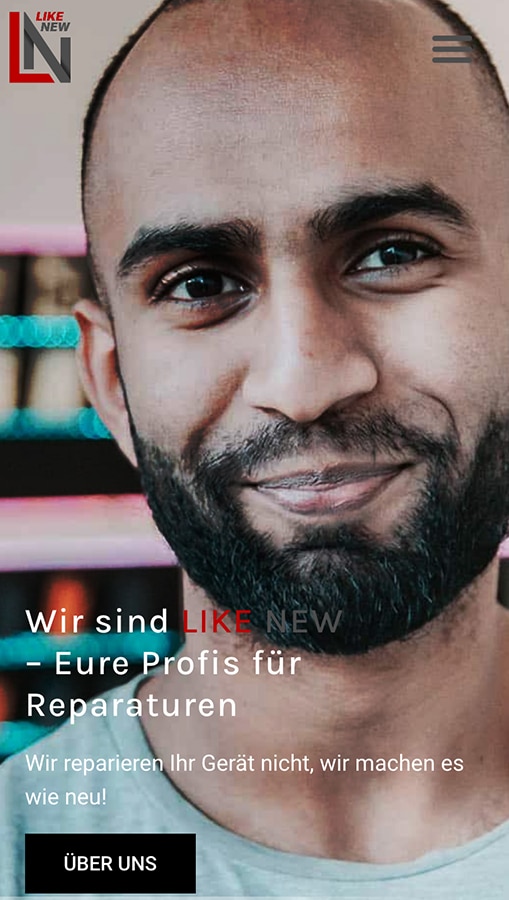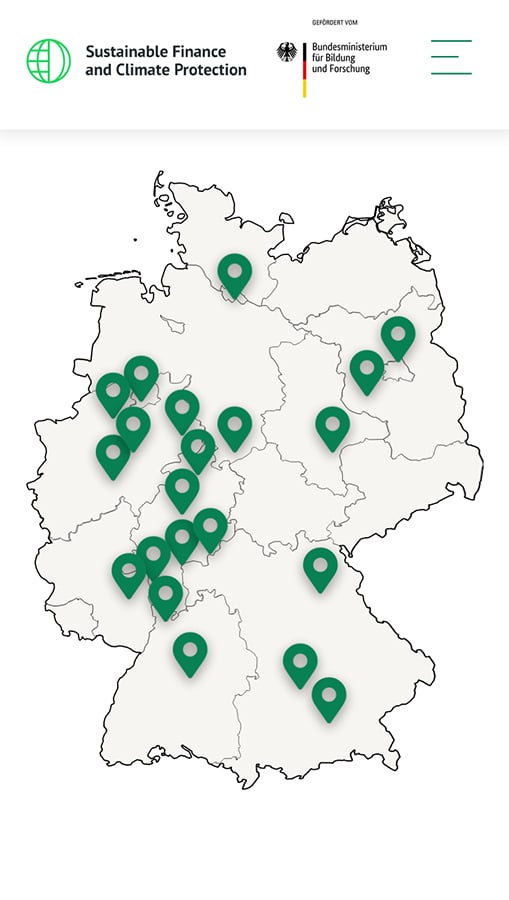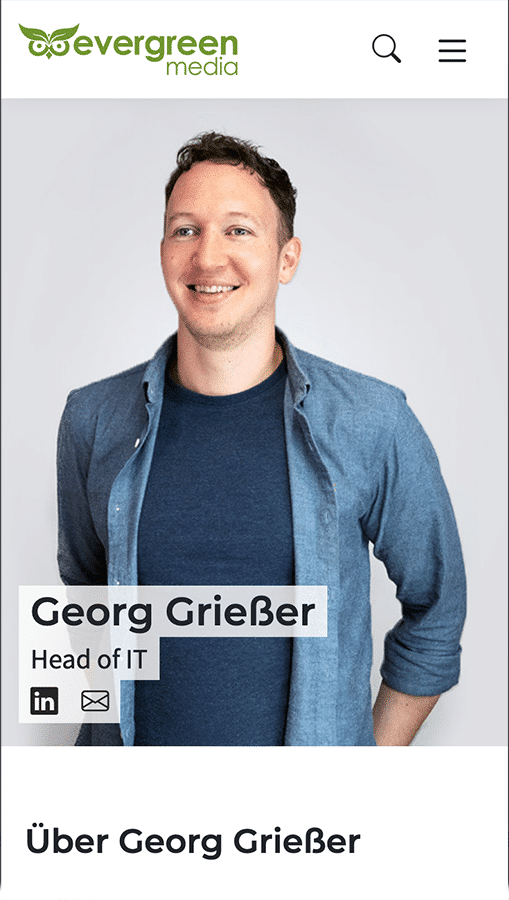 For over 10 years, we as an agency have been creating professional WordPress websites for clients from many different industries. WordPress, just like our Internet agency, has evolved greatly. From a simple blog system to the most popular content management system (CMS) in the world. We are happy to be part of the WordPress community! With your website, too!
References for WordPress Websites
Selection of our projects with WordPress
Our services around WordPress
Concept
At the beginning, the central work step
The conception of a WordPress website is the central work step in the first third of a project. Here we process the information from customer discussions and our own analyses as well as our experience from more than 10 years of web design. Already in this phase we plan the visibility in Google search. Search engine optimisation (SEO) is therefore always part of the process for us and not a follow-up service.
Web design
We design your WordPress website
Web design is one of our core services at our agency. However, a successful WordPress website needs more than a chic appearance. For us, good website design means not only creating a pleasant user interface, the web design also includes a sensible page structure as well as intuitive functionality for all devices and screen sizes (responsive design).
Content creation
We conceptualise your content
To bring web design to life, it needs text, images, graphics and videos (collectively called content). The content on a website is the basis for the Search engine optimisation. We can't do without it! In our non-binding initial consultation, we advise which content is available, which can be taken over, which content needs to be revised and which parts should be newly created.
Plugin development
For individual functions
The selection of existing plug-ins is huge, but finite. Of course we also program our own plugins for special customer requests. These range from the labelling of ads on overview pages to a factorial price calculation of grouped products to a location display of different location types on a Google Map.
We would be happy to discuss your requirements in a non-binding initial meeting.
Integration & Connection
We connect your WordPress website to
The integration and connection of external systems can be technically and conceptually demanding. Automated data exchange is a requirement, not only for shops with WordPress or the WooCommerce plugin, which we gladly and professionally implement. Content (ads, offers, etc.) from other systems can be integrated via the existing WordPress interface (API) and give your WordPress website a special relevance.
Search engine optimisation
SEO for top rankings on Google & Co.
The Search engine optimisation (SEO) for WordPress websites is one of our core competencies. The fanciest web design is usually of no use to a website if it does not appear in Google searches. In order to save costs and work efficiently, search engine optimisation is an essential service area from the start of the project, which can have an influence on the site structure, content and functionality.
Removal service
Relocation service for WordPress websites
Hosting is elementary for security and website speed. But there can also be other good reasons for moving a WordPress website. The effort depends on the size of the site and the current server environment. In addition to the website, the domain and email inboxes may also need to be moved. To avoid downtime and negative effects in the Google ranking, we offer a professional relocation service for WordPress websites.
More about the Move from other content management systems (TYPO3, Joomla, Wix, Redaxo, etc.) can be found here.
WordPress hosting
We host your website
Every web application needs a server on which the files are located. Hosting refers to this service, which we naturally offer you for your WordPress website. In addition to superior performance (which has a positive effect on the loading speed of your website), you get a regular Data backup and 24/7 monitoring of the website.
In addition, our servers are equipped with 100% Green electricity operated.
Accessible websites
Accessibility according to BITV
A Accessible WordPress website is designed in such a way that it supports people to comprehend all content despite physical, mental or technical limitations. The requirements for a barrier-free website result from the Barrier-Free Information Technology Ordinance (BITV). This ordinance aims to enable a comprehensive and fundamentally unrestricted barrier-free design of modern information and communication technology. The BITV is in turn based on the German Disability Equality Act (BGG) and the Web Content Accessibility Guidelines of the W3C Internet Consortium.
WordPress trainings
So that you can change your website yourself
For many companies, the website is a critical factor for the company's success. It is therefore logical to have the know-how for updating the website ideally also within the company. We offer our customers Training for groups or for individuals. We show the relevant functions and clearly explain the connections between technology, design and search engine optimisation.
Customer testimonial selection
Customer quotes about us and our work with WordPress
laOlaWeb proved to be experts in all aspects of WordPress, SEO and web design. Even details that only emerged in the course of the development process were professionally incorporated.
The internet agency laOlaWeb has converted our website to WordPress and achieved an excellent result. The content adapts to the small screen sizes of smartphones.
Competent and pragmatic approaches to solutions were presented and also implemented. Tobias Ebert was able to forge a convincing digital concept from our traditional craft and the real products.
From a tender of 8 WordPress agencies, laOlaWeb was/is by far the fastest, most effective and customer-friendly agency. Therefore thumbs up and 5 stars! Absolute recommendation.
I felt super understood by Mr. Ebert and he was able to implement the project in a short time. Highly recommended - even for demanding projects! Top cooperation and great commitment from laOlaWeb.
A reliable partner for professional product and project management for squeaker.net. With measurable results: Tobias Ebert has broad knowledge from SEO to Analytics to technical details.
Overview of WordPress themes
Premium Theme Avada , Elementor Pro or Custom Theme
Our promise for cooperation
Look forward to constructive cooperation
For new WordPress websites, we will provide you with a fixed price quote that we will honour 100 %.
You have a fixed contact person for the entire project - and beyond.
We plan our projects and tasks realistically and guarantee timely implementation.
We don't sell you anything you don't really need, and we give you open and honest advice.
Legal certainty for WordPress websites
DSGVO, wave of warnings, cookies, data protection, local Google Fonts and Google Analytics - the legal security of a website is an important topic, not only since the DSGVO. But with the right tools and our knowledge of current case law, this is not witchcraft for 95 % of all websites. For complex data collection and processing, we work with specialists in data protection.
Win customers with WordPress websites
Even if the website does not contain an online shop, something is usually offered. WordPress websites are suitable for presenting services, products and combinations thereof and attracting prospective customers for them. Nowadays, an attractive internet presence is often the most important instrument for customer acquisition. Potential employees, project partners and suppliers also form an impression of you with the help of your website.
Bi- or multilingual WordPress websites
Creating a website in two or more languages is standard today, but it is not directly integrated into WordPress. Nevertheless, this is a standard process that we implement with the WordPress plugin WPML. Common languages such as English or French are less complex than, for example, Arabic or Chinese. The translation of the texts can be done by us, by you or by third parties. There is also an integrated translation management system.
WordPress website prices
For the new development or revision of websites, we offer our customers fixed prices that we always keep.
In order to provide you with a quote, we require a preliminary discussion or a detailed written briefing. Here you will find a Model for tender documents. The preliminary talk and the offer are free of charge for you.
In principle, our fixed price offers are also based on the estimated amount of work. The prices below are therefore only indicative and are non-binding.
| Scope of the website | Redesign | Revision |
| --- | --- | --- |
| up to 10 pages | from €2,500 | from €1,500 |
| up to 50 pages | from €6,000 | from €2,000 |
| with shop function | + 2.000 € | + 1.000 € |
Is WordPress free of charge?
The WordPress content management system is permanently free of charge. Numerous extensions are also free of charge. The business model of WordPress is called freemium, which means that the basis is free and you only pay for the use of special functions. The company behind WordPress is Automattic Inc., which is very successful thanks to the marketing of accompanying premium services or premium software (especially plugins).
Why is WordPress so popular?
Installing WordPress used to be advertised as taking 5 minutes. Today, we can even do it in 30 seconds, including setting up an SSL certificate. Standard processes are rarely elaborate with WordPress websites, which is the great advantage of using it. However, the server or hosting must be up to date and prepared for WordPress. This is the prerequisite for the error-free operation of a website with WordPress.
What is a WordPress theme?
A WordPress theme gives a website its appearance. Numerous theme settings influence the web design. The number of themes is almost infinite, making it very difficult for beginners to choose. The probability of choosing an unsuitable theme is very high and the consequences are considerable. We work with innovative and proven premium themes, e.g. the Avada theme, Elementor or create your own themes for a sophisticated web design.
When does programming have to be done?
Whether customising a theme, plugins or programming individual features, sometimes we need to enable WordPress website requirements through custom code. The programming work is shown separately in your offer. During implementation, we pay attention not only to functionality in the status quo, but also in the future, which means that the solution must be future-proof and still function error-free with future updates.
Is a WordPress website secure?
WordPress websites are constantly under attack from hackers and systems that are up to no good. Our website is "attacked" several times an hour. But being afraid is still unjustified! WordPress is in principle very secure. Even the standard security precautions are enough to successfully ward off attacks. Of course, when creating a WordPress website, the important security measures are always part of our service.
Is a WordPress website fast?
WordPress is a high-performance system in itself. The importance of the speed of a website is often underestimated. It has a direct influence on the user. Especially when the user is travelling with a smartphone outside of LTE (or on the train). Loading times are also enormously important for search engine optimisation, because the Google robot has better things to do than wait. That's why a high speed WordPress website is part of our value proposition.
What do WordPress plugins do?
WordPress websites can be expanded almost indefinitely with plugins. Many of the little helpers are available for free or for little money. However, the use of plugins also requires conscious selection and competence. WordPress plugins can also always harbour a technical and security risk. That is why knowledge of useful extensions is an important agency service.