Conversion rate optimisation
We optimise your conversion rate. For new and existing WooCommerce shops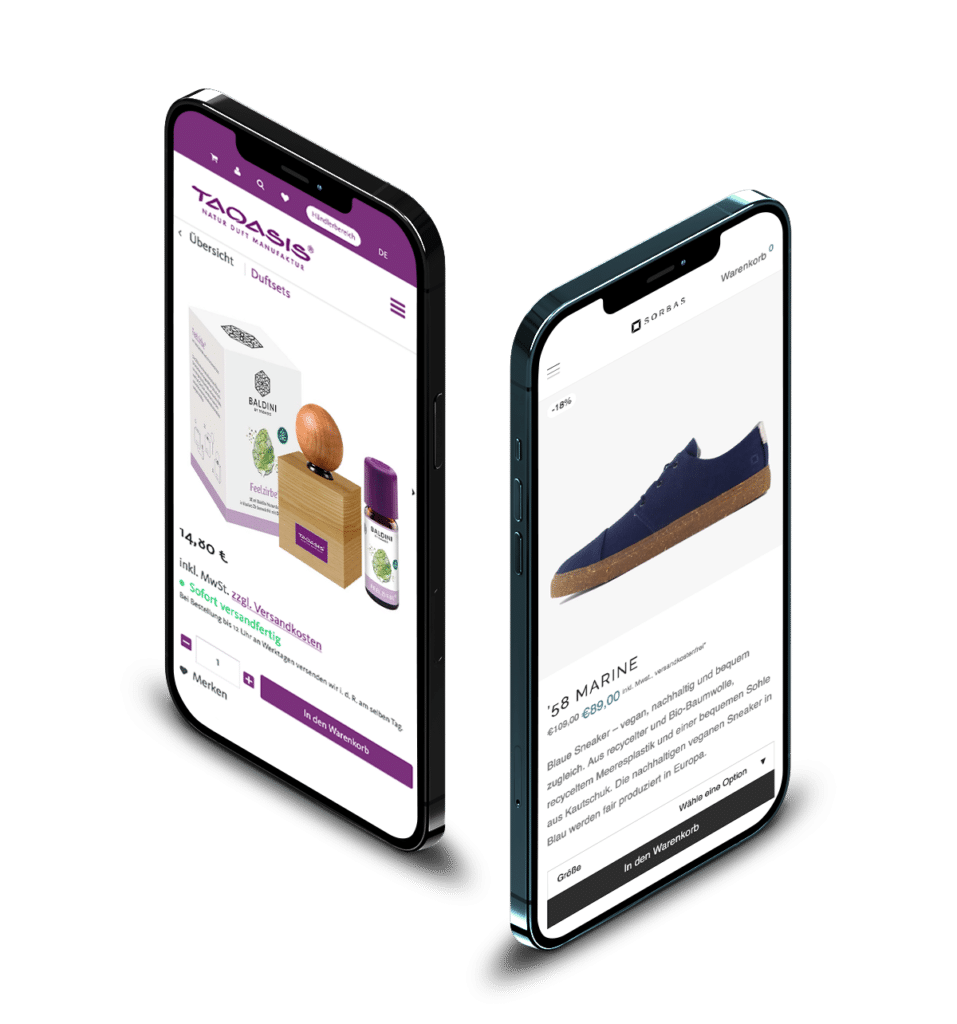 Definition and calculation of the conversion rate (CVR)
The conversion rate (CVR) refers to the proportion of buyers in relation to all visitors. The German translation would be conversion rate, but one could also use the term completion rate.
Overview Conversion Rate Optimisation
Those who want to increase their turnover in e-commerce have three levers in their hands.
These are:
Traffic
Conversion Rate
Shopping cart size
-> This article is mainly about the conversion rate.
An example of the calculation of the CVR
If your online shop has 1000 visitors per day, then 30 orders will result in a conversion rate of 3% (calculation: 30/1000 = 0.03 = 3%).
Conversion rate as the biggest lever
If a few thousand visitors per month already find their way to your online shop, CVR is a very big lever for a new level of turnover. I am asked again and again "What is a good conversion rate?" Of course, this question cannot be answered in a general way. It depends on both the product quality and the usability (i.e. how user-friendly is the online shop).
"Through our experience of supporting a great many WooCommerce shops, I can say that a very good CVR starts at 5% and a poor CVR is below 0.5%"
Of course, there is also CVR outside of e-commerce. A new newsletter recipient, an e-book download or a personal contact are also closings in terms of conversion rate.
In this article, we will only look at conversion rate optimisation for online shops with final payment.
What a bad or good conversion rate actually is is not the subject of this article. You should also read the article on the 10 Showstoppers in e-commerce note. Common mistakes that can lead to a very poor conversion rate are described here. Once the basics mentioned there have been implemented, you can turn to further optimisation of the conversion rate.
In our view, the conversion rate is the most powerful lever for increasing sales in the shop (compared to increasing the value of the shopping basket or the number of visitors). The conversion rate has a long lever because many measures can be implemented immediately. We would like to introduce you to some measures for increasing the conversion rate in the further course of this article. But first a short insertion on how changes in the conversion rate can be measured.
How can I measure an optimised conversion rate?
Method A: When you conduct experiments or tests, you can only make a valid statement if you measure a significant difference. Statistically correct is the method of A/B tests. There are at least two versions (or at least two different prices) of your products in the shop. At random, each visitor is shown either price A or B. If enough orders of the product have been received, a statistical test can be used to determine whether the difference is significant. Of course, there are some software services that can help you with A/B testing. While A/B testing is a neat thing to do, it is also quite time-consuming and significant findings may be a long time coming.
Method B: If you want to do without the effort of clean A/B tests, it is best to work with large changes at short intervals. I.e. you do not have two versions online in parallel, but alternately. In week A, the product costs X euros, week B it costs Y euros. It is important that X and Y differ as clearly as possible. The greater the difference, the faster the recognition.
It is important to note that you cannot calculate the optimum with either method A or method B. There are still a lot of measuring points missing for this and they would have to be constantly updated, as the optimum is not known to be a stable state. However, you will most likely achieve an improvement on the current situation. And if not, this is also a valuable insight.
Price-relevant optimisations to increase the conversion rate
Of course, you can increase CVR by offering your clients better conditions. These measures would be e.g.
Price reductions of the products
Free shipping
Free return shipping
Offers or voucher codes
Free products in the shopping cart
However, these measures directly reduce your profit - or do they? The question is: Are your above-mentioned conditions already at the optimum?
Consider the following: To provide your shop with traffic, you have already invested time and money. Let's assume that one visitor costs you an average of 0.5 euros. Now you have the opportunity to increase your conversion rate from 3% to 6%, for example, with a price reduction. Therefore, the quiz question: how high can the price reduction be so that you make more profit than before despite the price reduction? (assuming the basket value remains the same). Here too, a simple example: 100 visitors cost you 50 euros in acquisition, based on the above assumption. To get the same number of orders as before, you now only need 50 visitors -> so you save 25 euros in acquisition. 
You could pass on this share within the framework of the better conditions. This means that you could, for example, lower the order price by more than 4 euros or send orders free of charge without making less profit.
Disclaimer: The above example is of course simplified. There are other factors that need to be taken into account.
The price on the influence of the CVR
With the above measures, you can find out how price-sensitive your visitors are. If you sell standard products such as books or shoes, your visitors will probably look very closely for the lowest final price.
ou should keep an eye on this. For individual products with low competition, you may experience that the product price has no influence at all on CVR within a certain price range. For gift items, we have even seen CVR increase with price.
More trust - higher conversion
Insecurity in online shopping has several factors. Here are some questions that a user regularly asks herself.
Do the products meet my expectations?
Will I get the product in time?
Can I return the product ?
Do I get my money back if I am dissatisfied?
More trust through professional web design
To minimise this uncertainty, the information must not only be available but also trustworthy. A professional web design is the basis for a trustworthy impression. This includes an appealing look, a clear structure and a responsive design. Of course we work with every WooCommerce-project under this premise.
In addition, these measures help to reduce uncertainty:
Embedding real reviews
Product photos in real surroundings (also customer photos, if applicable)
Product videos for assembly or handling
Integration of buyer protection seals such as Trusted Shops or similar.
Transparent and celebratory return conditions
A chat tool to ask questions
A telephone support with area code
Higher conversion through personal relationship
We recommend reducing the anonymity of an online shop through personal insights. In web analyses, we regularly notice that the "about us" page is one of the most clicked pages. If this is not the case, visitors even look at the imprint to find out more about the background of the online shop. Therefore, we recommend giving users what they want: A personal excerpt to find out more about the people, the history or the production of the products.
From the buyers' point of view, the products will increase in value when they see how elaborately and small-scale the products are manufactured. Or how many team members are needed to run the company. Product photos of real customers also help to create a personal relationship. On the one hand, the products appear in a different light and on the other hand, the fact that customers take photos and send them to the shop suggests a high level of customer satisfaction.
More deals through optimised usability
As Internet agency for WooCommerce this point must not be missing, of course. The Web design In our view, this includes not only the appearance but also the functionality. In general, the larger the shop, the more important usability is. If there are many different categories, products or product variants, the structure and filter options must be well thought out.
The primary goal of the shop design is to ensure that users only come across products that are relevant and available. The functions "similar products", "additional products" or "popular products" can be used to display relevant suggestions to show visitors their optimal product.
Build up pressure to act
A popular method of Online marketing is to build up pressure to act. In e-commerce, this works primarily through a shortage of supply. This includes, in particular, the display of critical stock levels. If the user is shown that there is only one product left in stock, this increases the pressure to act immensely. If the shop also shows that three other users are currently looking at the product, panic sets in and the "buying reflex" is increased accordingly.
However, we recommend using this method very carefully. If each product is only available once, it quickly becomes untrustworthy and dubious. This also applies to counters that announce the period of a promotion. For example, the stopwatch that announces the end of the voucher promotion in "1:59 min 30 seconds" should not restart every 2 hours.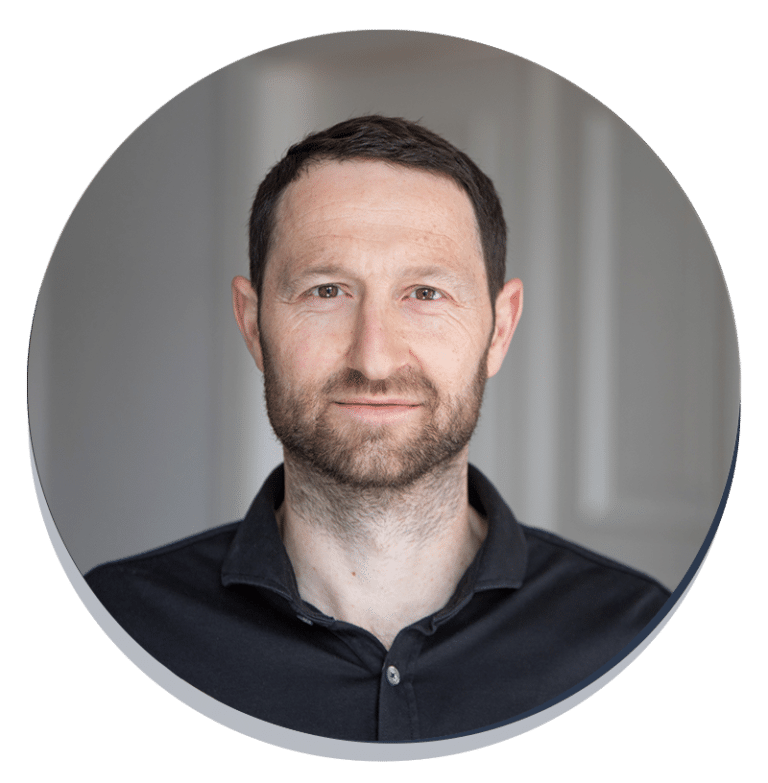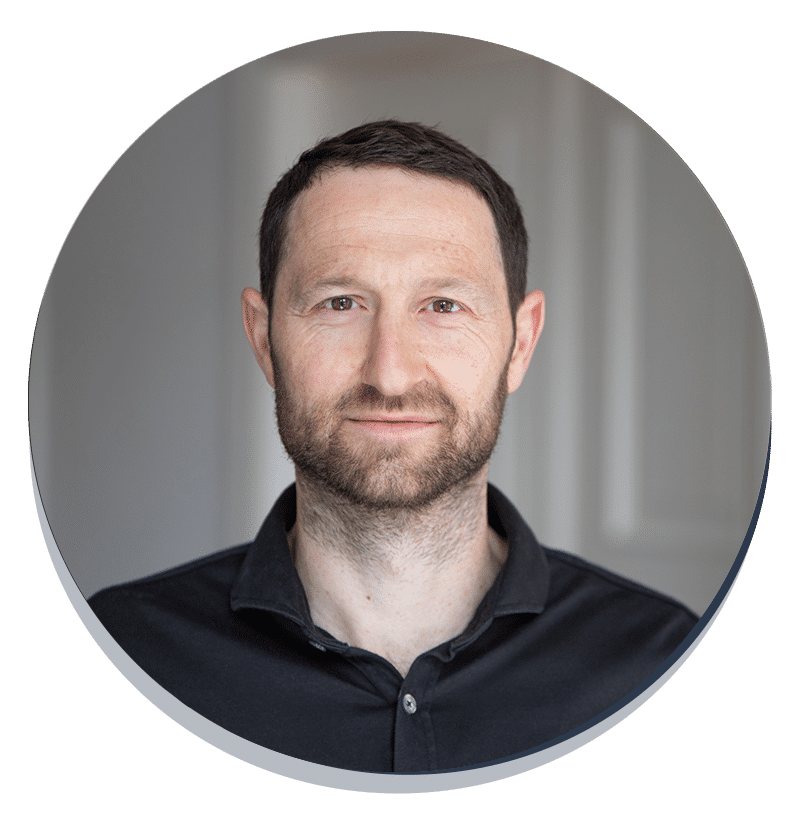 Without obligation
take advice
You can get more information on optimising the conversion rate in a personal appointment.