Online shop with Shopware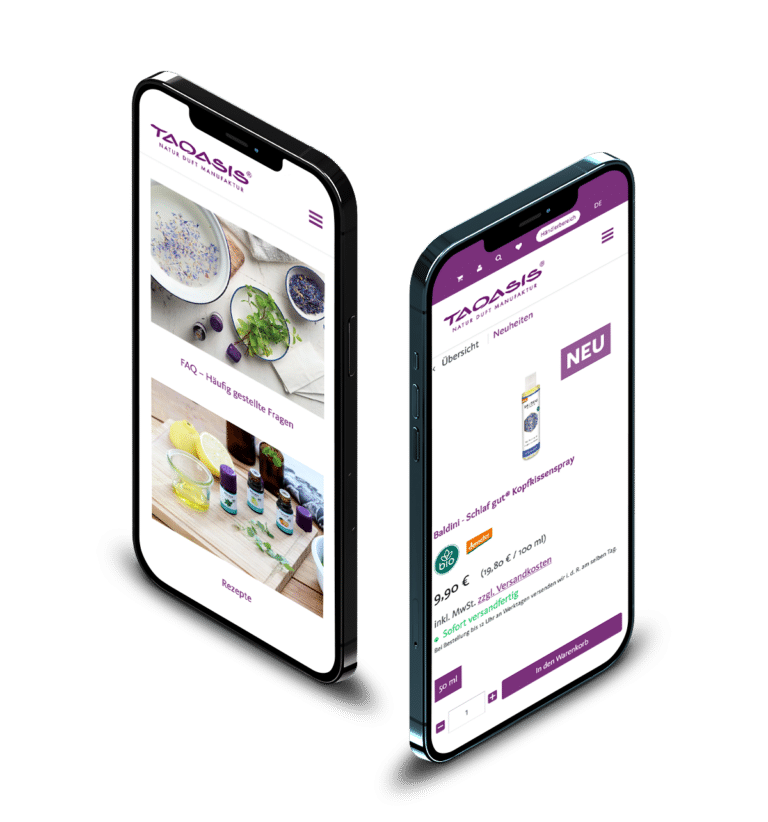 TAOASIS GmbH is a manufacturer of high-quality products that were previously only sold through pharmacies. However, TAOASIS also sees itself as a pioneer of aromatherapy and is involved in numerous projects. In addition to giving end customers the opportunity to buy the products directly, the website needed to provide visually appealing information about aromatherapy and the project work.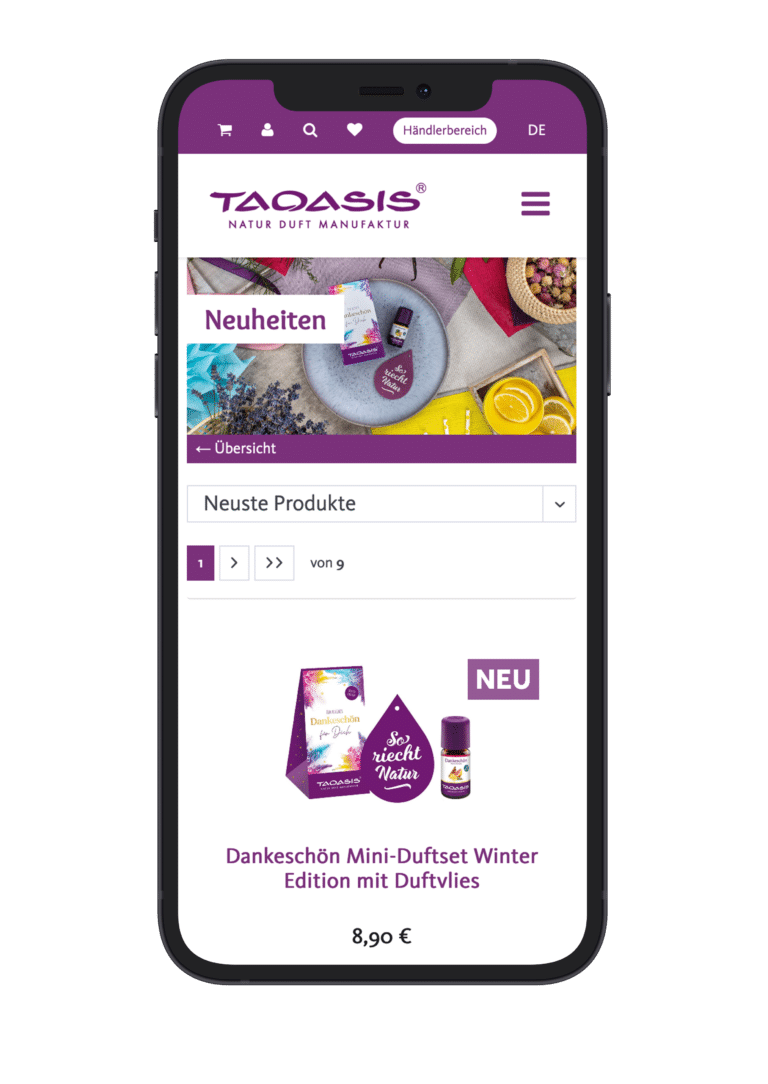 Shopware and WordPress in combination
The curated content was to be created using the WordPress CMS, as this allows visually appealing layouts to be created without much programming knowledge. Due to the existing SAP Business One merchandise management system, the shop was to be created with the Shopware system can be implemented. The entire administration of products, customer orders and customers can be carried out via SAP using the interface integrated in SAP.
Fragrances as they should be
For more than 25 years, TAOASIS has stood for 100 % naturally pure and high-quality essential oils from certified organic cultivation. Nothing goes into the products that does not belong there. This means: no animal ingredients, no undeclared additives, no synthetic additives. All TAOASIS Natur Duft Manufaktur products are consistently produced in a sustainable, fair and environmentally friendly way.