WORDPRESS WEBSITE WITH ELEMENTOR
Redesign LIKE NEW with WordPress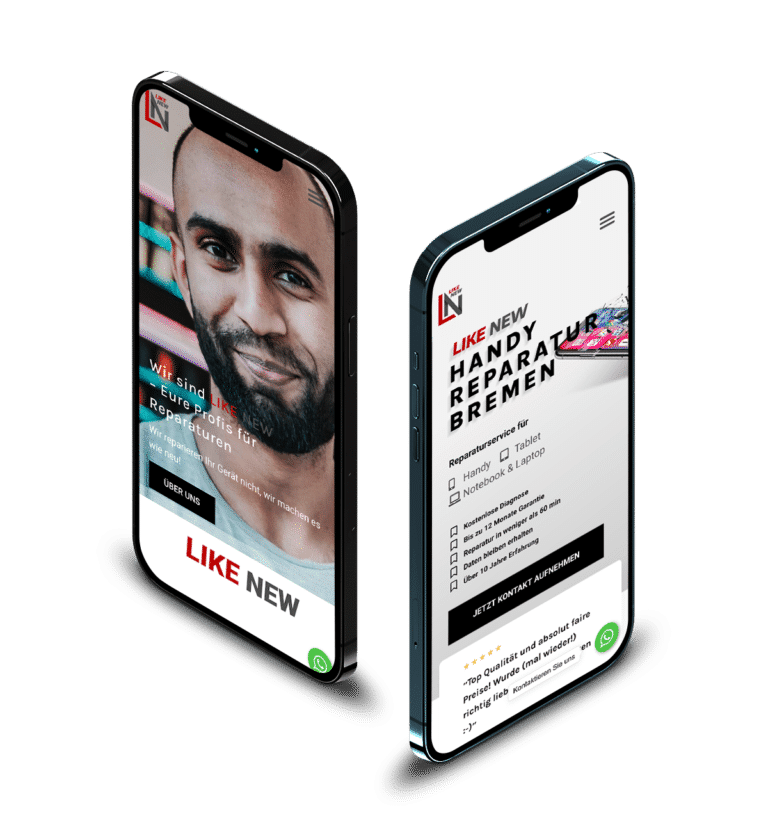 Until now, Like New customers had brought their defective smartphones directly to the shop. This was to change with the redesign of the website. For this purpose, a Send-in and pick-up service installed as an additional service. The aim of the website was to, Build trustAfter all, you only want to give your "best piece" into competent and reliable hands - especially if you don't hand it in directly but send it in by post. 
This WordPress website we have used the Page Builder from Elementor implemented.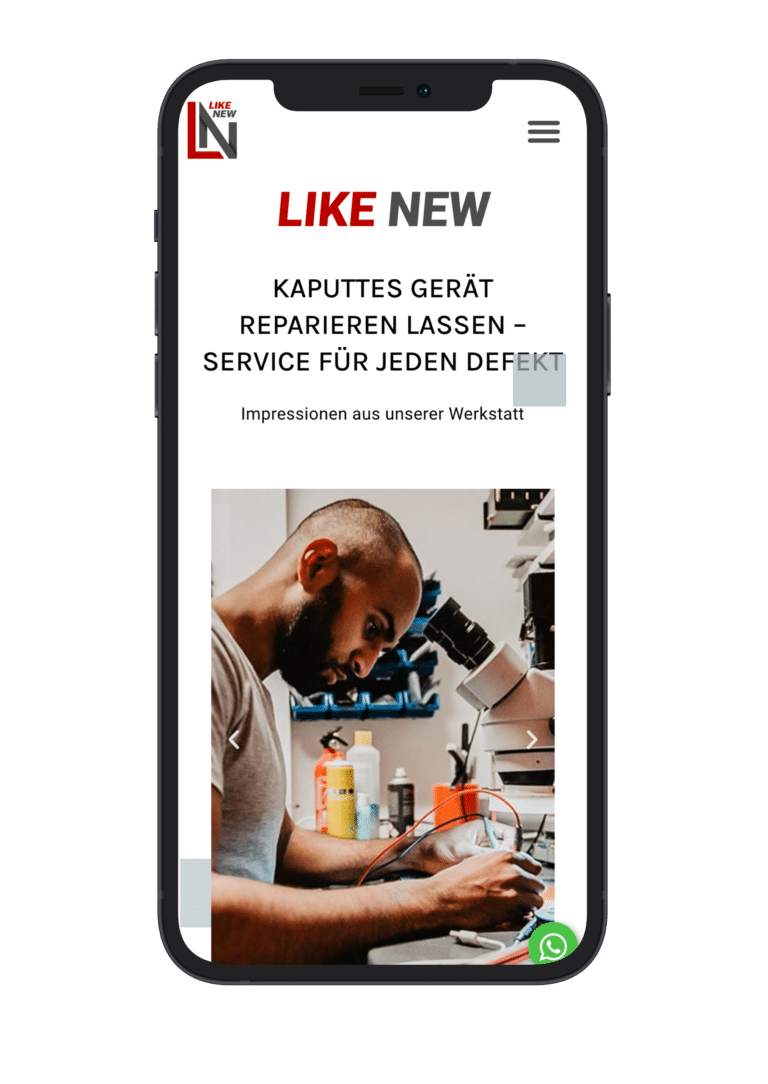 Display of prices and availabilities
In order to strengthen confidence in reliability and professionalism, the prices for all common repairs should be directly visible on the site. For this purpose we established a multi-stage process. In the first step, the user selects his smartphone. In the second step, the user selects the suspected defect or his or her repair request. Subsequently, the Website the price and whether the necessary spare parts are available. 
Via the integrated Appointment booking the user can then immediately book an available appointment. 
Previously, the catchment area of customers was no larger than 50 km. Thanks to the new submission service, supra-regional customers can now be served. With the help of editorial texts and a well thought out Onpage SEO the page will now also be displayed for important keywords Germany-wide displayed. In this way, Like New was able to noticeably expand its customer base.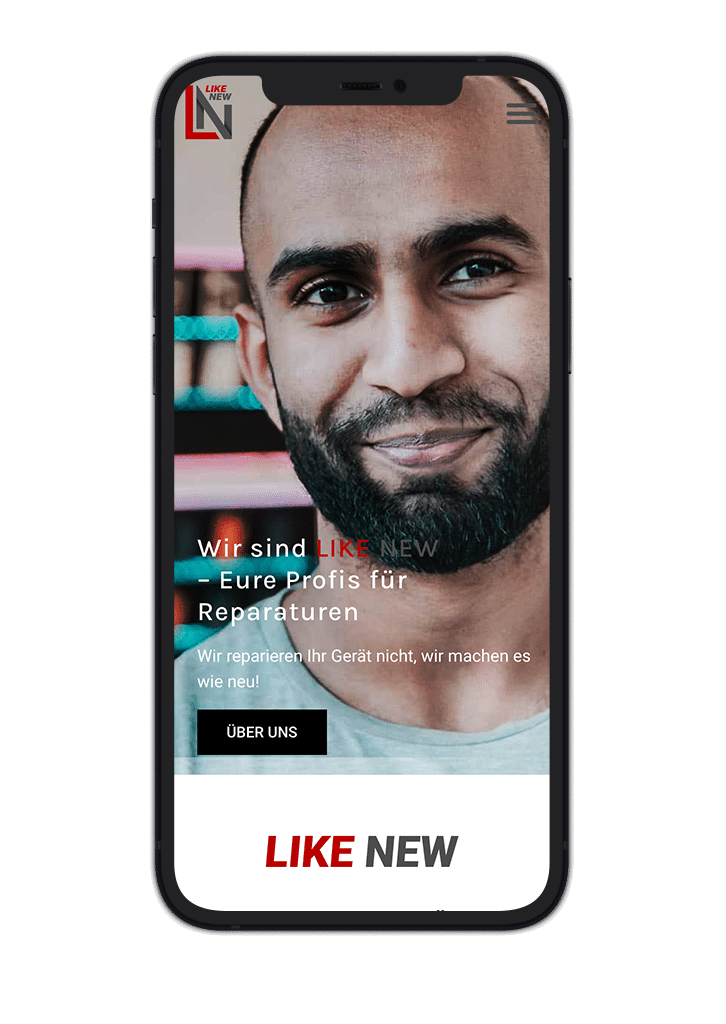 On project implementation and cooperation
We have relaunched our website with the agency. At this point, I would like to highly recommend laOlaWeb, especially with regard to WordPress with Elementor, SEO and the optimisation of usability for the user. The uncomplicated, fast and reliable cooperation with Mr. Ebert and Mr. Marina has inspired me!

Already during the meeting I felt very well taken care of and I was advised transparently and honestly. Ideas are collected together and implemented in the interest of the end customer/user.

Particularly noteworthy: the results orientation. During the conception, I felt the experience and commitment of the team. The quick empathy with the target group to deliver the best experience on the site, as well as the know-how in WordPress to find the best technical solution in the front and back end, form the basis for an all-round successful website project. I am sustainably enthusiastic!